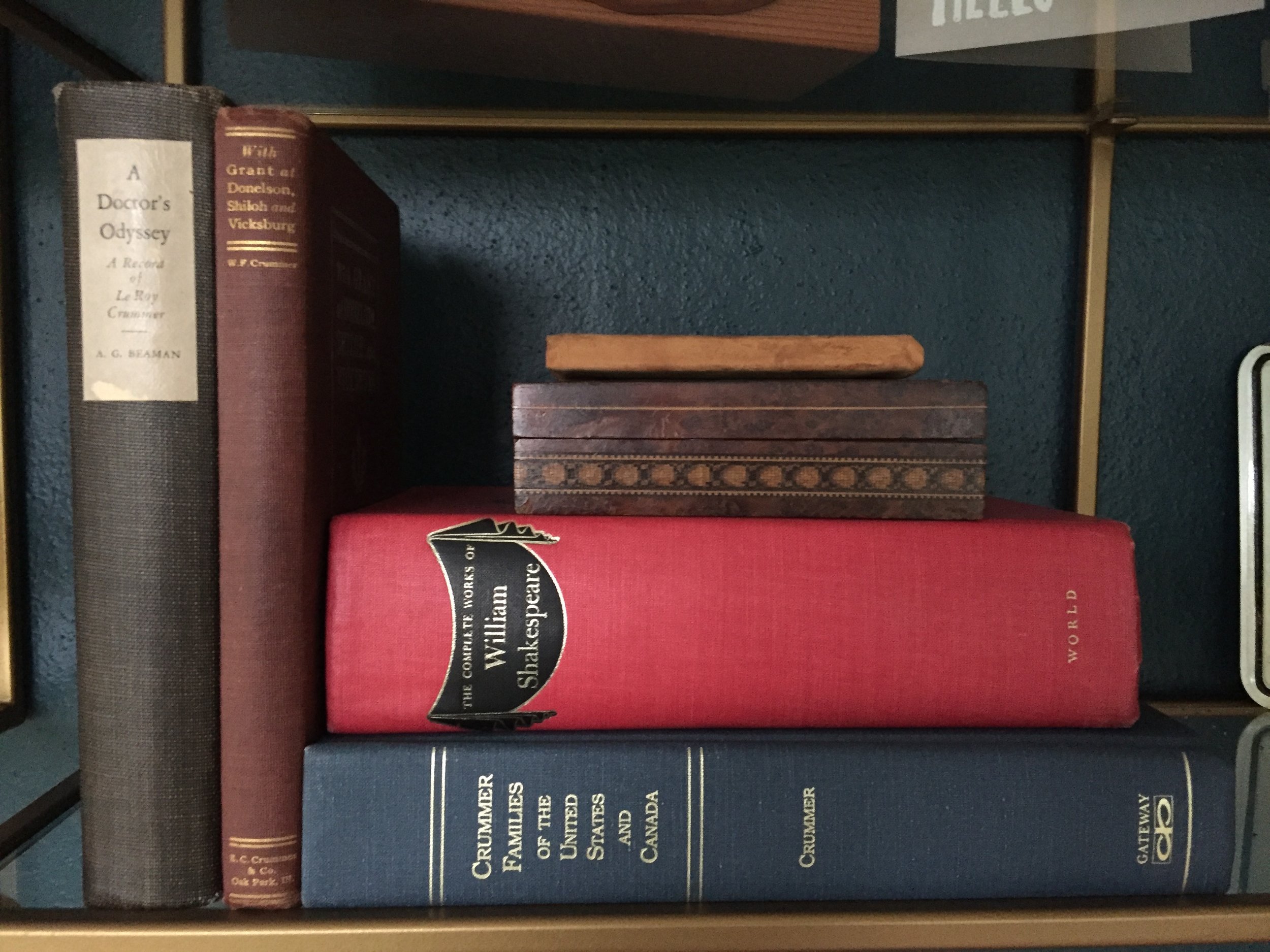 The love of books runs in my family. Here's a quick overview of one of my favorite bookshelves:
My cousin Dr. LeRoy Crummer was a cardiologist and rare book collector in the late 19th and early 20th centuries, specializing in medical incunabula. His dear friend A.G. Beaman published A Doctor's Odyssey: A Sentimental Record of LeRoy Crummer with The Johns Hopkins Press and Oxford University Press. It is a collection of stories and letters about my bibliophile cousin's world travels and collecting.
My uncle Wilbur Fisk Crummer published his account of Civil War service under General Grant in his book With Grant at Donelson, Shiloh, and Vicksburg. He writes, "I deem it my privilege to add my mite to the history that clusters round the greatest military genius of modern times. To please many friends who have heard my lectures on the Civil War, and at the request of my children, the following pages have been written, from data made at the time and since, and from a vivid memory of the stirring days of 1862 and 1863."
My uncle Larry Crummer published a genealogy of our family titled "The Crummers of the United States and Canada Who Came from Ireland." It traces seven variations of our surname to counties in Northern Ireland. I haven't finished it yet, despite Uncle Larry's assurances that there are some significant plot twists.
The book of Shakespeare belonged to my maternal grandfather who loved to read it despite having only an eighth grade education. I've always loved Shakespeare as well.